Customer Testimonials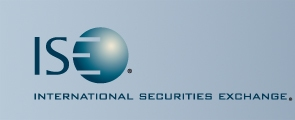 Larry Campbell Vice President, Information Technology, International Security Exchange
"PerfCap's PAWZ capacity management software has provided us with a simple and cost effective solution for our performance and capacity framework.PerfCap's Capacity Planning solution helped us in achieving our goal of doing more with less."
ISE is a wholly owned subsidiary of Eurex, a leading derivatives exchange that is part of the Deutsche Bourse Group (Ticker: DB1). Together, Eurex and ISE are the global market leader in individual equity and equity index derivatives.
---

Paul O'Sullivan IT Architecture and Strategy Group Manager, Worldwide BNP Paribas Group
"PAWZ is the closest approach to removing the circles of confusion from Performance Management. Staff Time, previously spent in gathering data can now be used solving business problems. I can show the same performance reports to CIOs, developers, system managers and end users. They will all understand the output. They can all access the output from their desktop. They can all use the output. They don't need a department to explain the data to them. Within my experience, this is unique. PAWZ makes my job look easy."
Europe's 4th Largest Bank. Currently monitoring 375 NT/Unix/OpenVMS Servers in 7 countries worldwide from London.
---
Adrian Cockcroft, winner of A.A. Michelson lifetime achievement award at 2007 CMG, in his personal blog wrote
"The most interesting commercial tool I saw at CMG earlier this month is a capacity monitoring tool called PAWZ from PerfCap Corporation. The key thing they have worked on is taking the human out of the loop as much as possible with sophisticated capacity modeling algorithms and a simple and scalable operational model. … The core idea is that you care about "headroom" in a service, and anything that limits that headroom is taken into account. Running out of CPU power, network bandwidth, memory, threads etc. will increase response time of the service, so monitor them all, track trends in headroom and calculate the point in time where lack of headroom will impact service response time. At eBay we used to call this the "time to live" for a service. You can easily focus on the services that have the shortest time to live, and proactively make sure that you have a low probability of poor response time."
PAWZCloud
*NEW*
Agent-less data collection: Uses VMware VI API
Enterprise, Datacenter, Cluster and Host views
Multi-level view of Guest and Service provisioning
Long term resource usage projections
Detect Over and Under provisioned guests
Guest provisioning problem identification, analysis and advice